Summer has arrived. Take to the backyard and celebrate in these stunning outdoor structures. From pergolas to outdoor kitchens and fireplaces. It can completely transform the look of a deck or patio and turn a seldom-used space into a stylish outdoor room. What are you waiting for?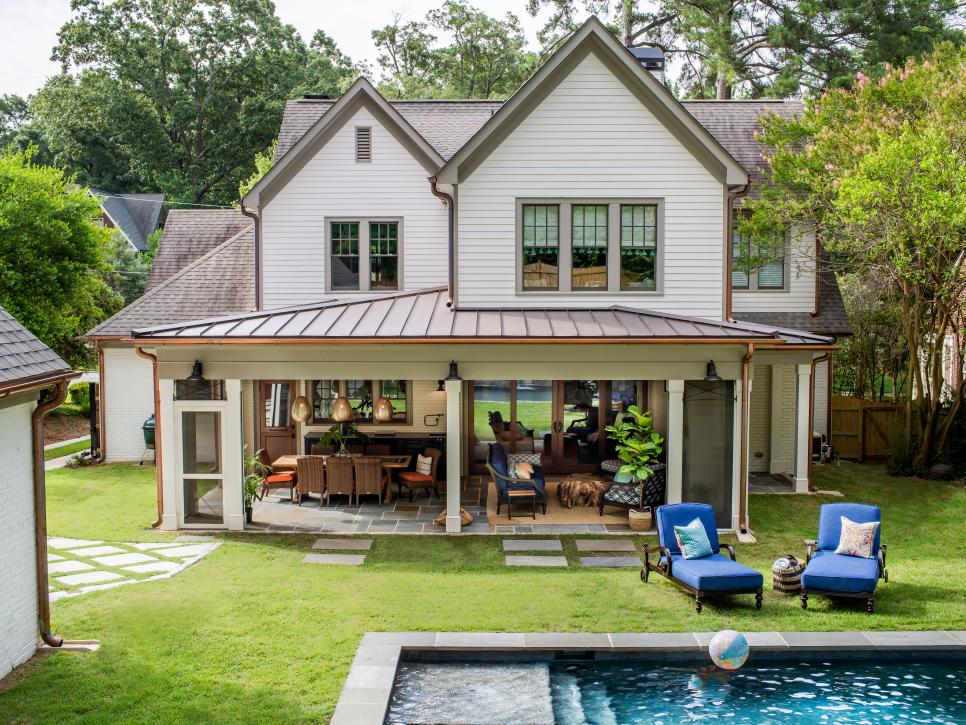 Modernize a Classic
The porch of a traditional farmhouse is the hub, where conversations, sweet tea and life are shared. While porches of yore relied on rockers, simple side table and planters full of flowers, our outdoor spaces have blossomed into complete living spaces. Whether the walls are fully open or not, this covered porch acts as an addition to the interior.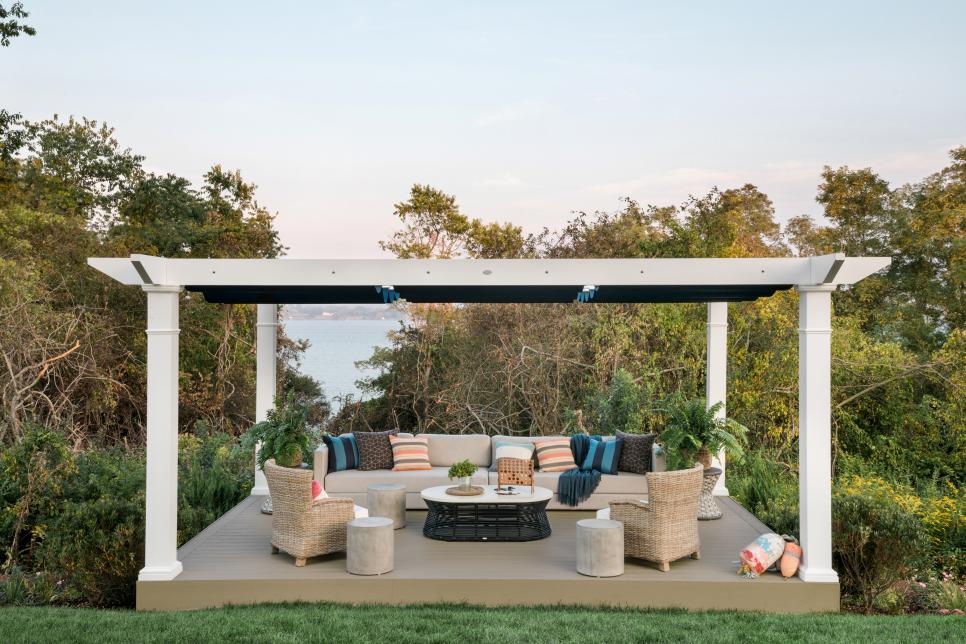 Keep It Simple
Opt for a straightforward solution. Create an escape from the sun with an effortless arrangement of posts, beams and canvas. Define a portion of your deck or patio with a streamlined structure, and anchor sail shades overhead to provide shade.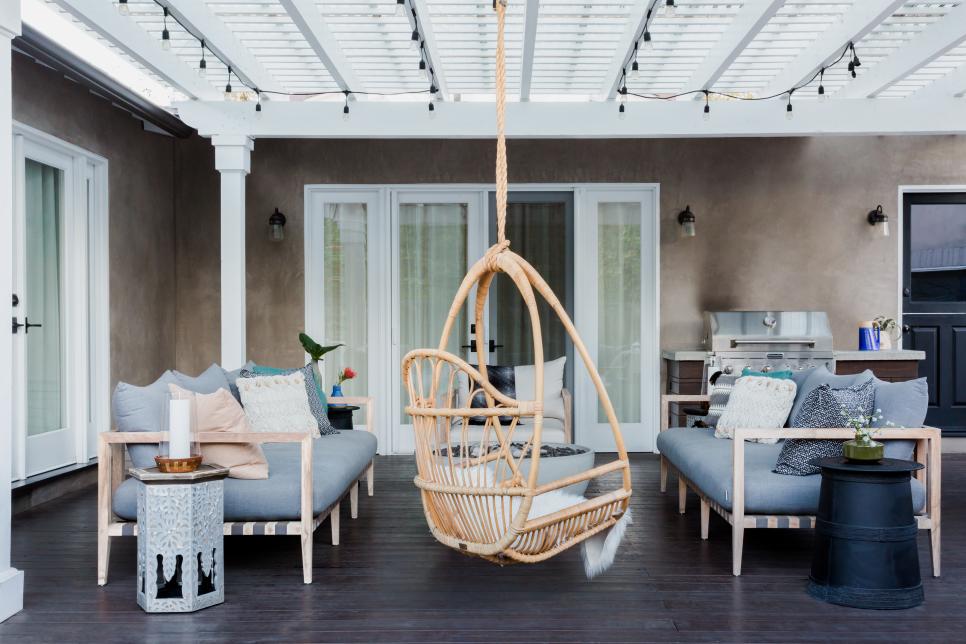 Get Playful
Have one element, such as a fun, bohemian swing, that adds an unexpected, frolicky note. The pergola is built right off this home to instantly expands the living space, and contemporary, light-toned wood furniture surrounds a sleek fire bowl for an inviting outdoor seating area.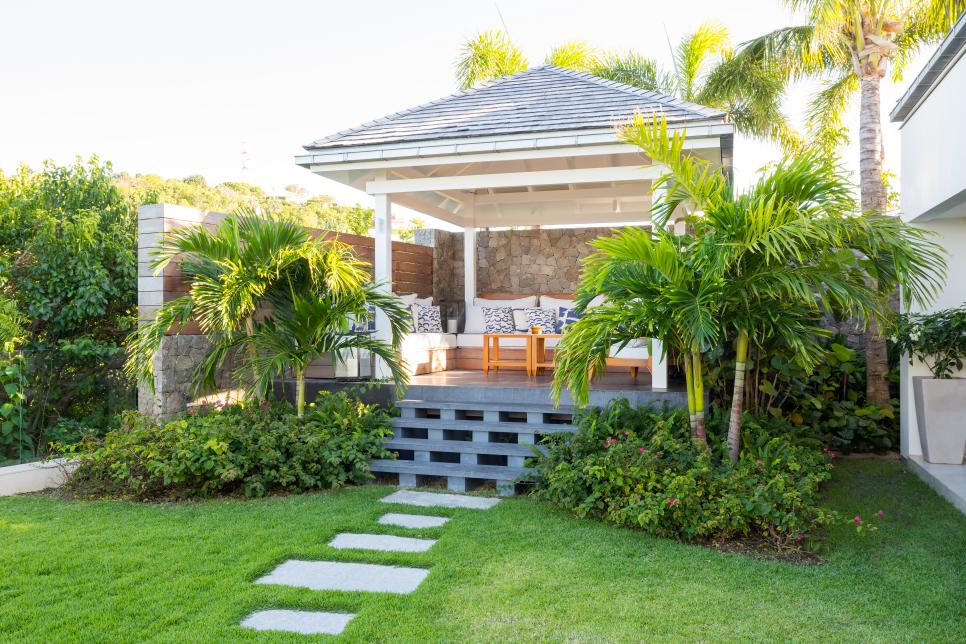 Craft a Shelter
Your feet will soon learn the pathways to your outdoor destinations. A simple paver walkway leads from the house to this petite retreat. Tropical landscaping and a wood-and-stone screen provides absolute privacy around the touch-of-prep gazebo.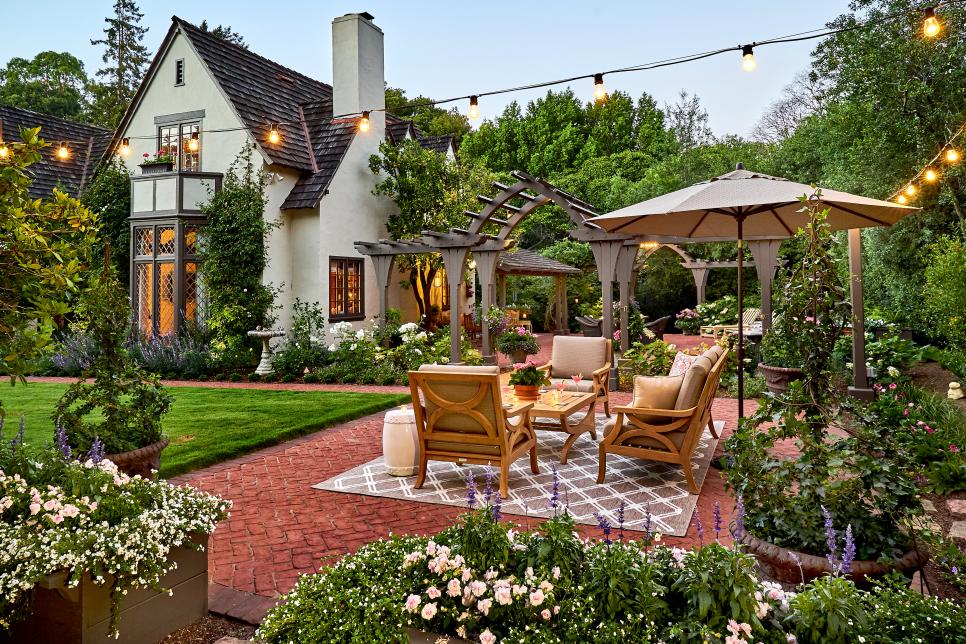 It's All About Balance
For a successful outdoor design, it's important to strike a balance between the hardscape and softscape. Here, guests follow a brick path from the dining area to the next "room," an intimate sitting area with three plush chairs. An outdoor rug softens the patio below, while an umbrella promises to keep the space cool.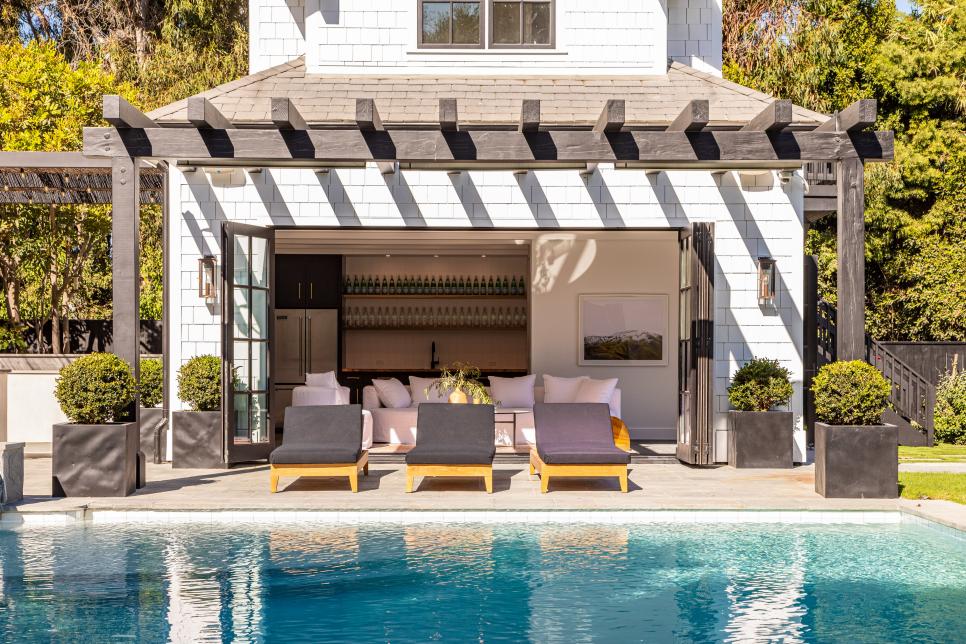 Prep Your Waterside
To make the most of your pool time, equip the surrounding areas for all your sunshine and lounging needs. Pergolas and awnings provide much-needed shade, and the pool house is outfitted with a kitchenette to keep snacks and drinks nearby. Furniture inside gives guests another spot to relax. Slipcovers are easy to wash and bleach when they get dirty.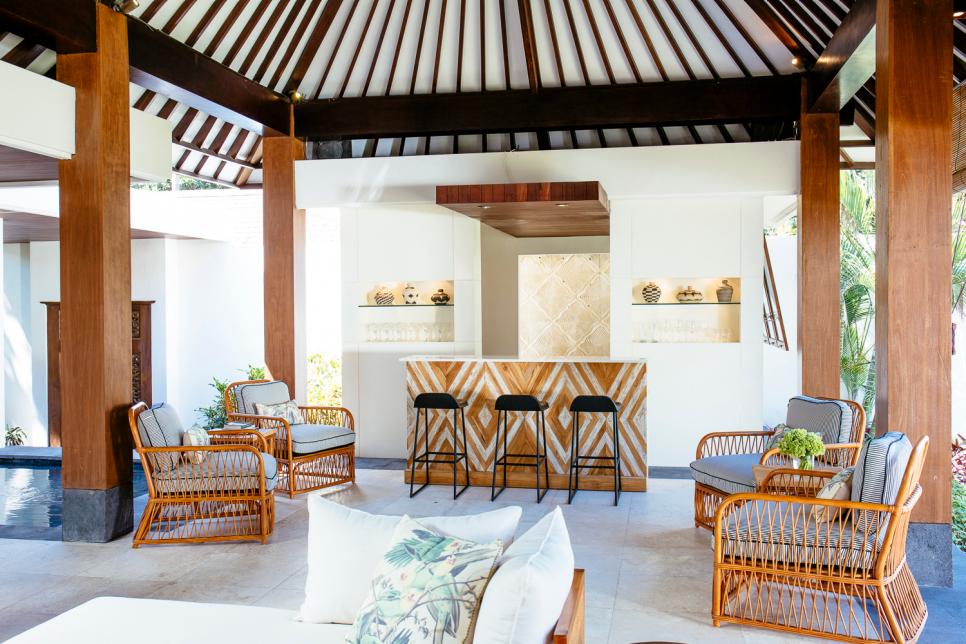 Pull Up a Stool
Imagine yourself relaxing by the pool in this outdoor lounge. Complete with a bar and plenty of cushioned seating, you'll want to spend most of the warmer months right in this spot.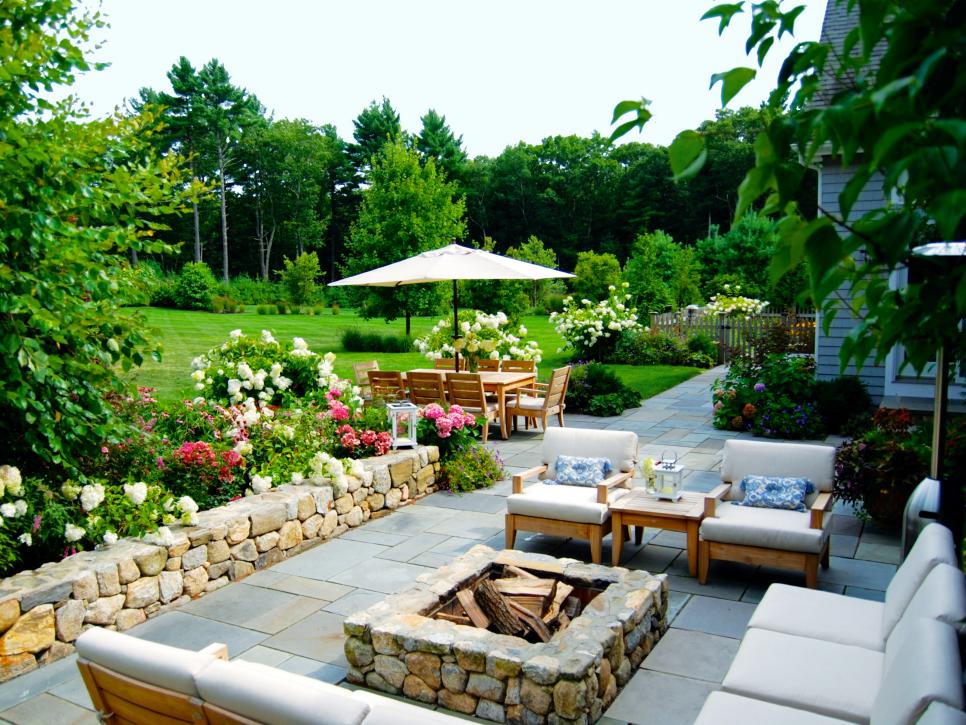 Plan for the Seasons
When it comes to creating an outdoor space, designer Heather Lashbrook Jones of a Blade of Grass Landscape Design says, "Design for all seasons, but always include something exciting for early spring, when you'll likely be starved for color." Heather and her team made this patio a year-round destination with beautiful flowers that spill over the fieldstone walls in spring and summer, as well as a built-in fire pit for the cooler months.
Article by HGTV.COM